Invited Speakers
The Hon Chief Justice James Allsop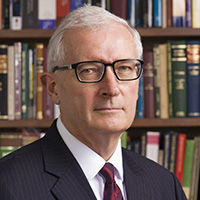 Chief Justice | Federal Court of Australia

From 1981 to 2001 Chief Justice Allsop practised at the Bar in New South Wales and elsewhere in Australia. He was appointed Senior Counsel in New South Wales in 1994 and Queen's Counsel in Western Australia in 1998.

From 7 May 2001 to 1 June 2008 he served as a Judge of the Federal Court of Australia, undertaking the roles of trial and appellate judge on a full range of Federal Court work. From 2 June 2008 to 28 February 2013, Chief Justice Allsop was President of the New South Wales Court of Appeal. He was appointed Chief Justice of the Federal Court of Australia as of 1 March 2013.

From 1981 to 2014 Chief Justice Allsop taught part-time at the University of Sydney as a tutor and lecturer in property, equity, bankruptcy, insolvency, corporate finance and maritime law. From 2015 to 2018 he taught maritime law part-time at the University of Queensland. From 2005-2009, he was a member of the board of World Maritime University in Malmö, Sweden. From 2008 to 2011 he was a member of the Board of the Australian Maritime College. On January 2010, he was elected as an Honorary Bencher of the Middle Temple. On 19 March 2013 he was elected a member of the American Law Institute. He is a Fellow of the Australian Academy of Law. He is President of the Francis Forbes Society for Australian Legal History. From 2018 he was appointed Inaugural Patron of the Australian Insurance Law Association.
---
Joshua Aylward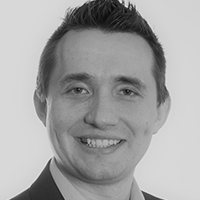 Special Counsel | Shine Lawyers

Joshua Aylward is a Special Counsel in the Shine Lawyers Class Action team, where he specialises in environmental, financial and competition litigation.

Joshua is recognised at the forefront of class action litigation with over 15 years' experience advising a diverse mix of clients. Joshua has an aptitude for handling complex and nuanced cases having worked with domestic and international litigation funders in a wide variety of litigation and dispute resolution matters.

Joshua has worked with some of the world's leading technical, scientific and economic experts on highly complicated and emerging scientific issues and is considered a trusted adviser and relentless litigator in the highly technical class actions area.

During his time at Shine, Joshua has brought proceedings against large corporations as well as federal, state and local governments. He is most widely known for the Hudson and Bartlett cases, which involves thousands of residents of the Oakey and Katherine communities who are bringing claims against the Department of Defence for wide-spread contamination.
---
David Barclay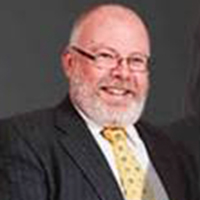 President Tasmanian Industrial Commission and Deputy President Fair Work Australia

David was appointed President of the Tasmanian Industrial Commission on 19 December 2016. In early 2017 I was appointed a Deputy President of the Fair Work Commission.

Prior to his appointment David practiced law for 30 years.

He appeared in the Supreme Court in both civil and criminal matters, the Federal Court, Tribunals including the Workers Compensation Tribunal, the Anti-Discrimination Tribunal and the Administrative Appeals Tribunal, commercial arbitrations, Disciplinary Tribunals and Industrial Health and Safety matters.

He provided advice in relation to complex commercial matters and had extensive experience in mediations both facilitated by courts and tribunals and in respect of disputes which had not come to court.

He also appeared regularly in committal proceedings both as counsel assisting and for interested parties.

He was President of the Tasmanian Bar Association and a long-time member of the Committee. He was also Secretary and Vice President of the Law Society of Tasmania.
---
Fergus Brooks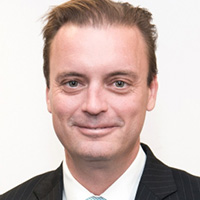 With more than 25 years commercial and consulting experience in the information, communications and technology security sectors, I have a deep understanding of how cyber risk issues arise, and how best to mitigate them.

My background includes consulting, solution architecture and sales with organisations whose clients have included some of the world's largest customers of high-end network and computing solutions.

While I am known for my ability to apply complex technical solutions to commercial realities, I believe that with cyber risk being an enterprise-wide concern — and one that has significant impacts at the board level — it's important to be able to communicate the core issues with clarity. For this reason my approach is to use 'normal' language rather than tech jargon, so that both my clients and my colleagues are able to understand the rationale and total impacts of a proposed solution.
I have attended the AICD Company Director's Course, and am currently applying what I have learnt with regards to organisational risk governance in order to facilitate productive discussions with senior executives and boards. My experience as an advisor includes evaluating system adequacy and organisation risk culture along with privacy and supply chain cyber risks.

I am a cyber security 'evangelist'. My goal is to demystify technology ensuring that both the magnitude of a problem, and the effectiveness of a solution, are articulated clearly.
---
Lisa Carse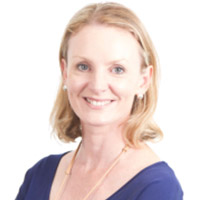 JLisa Carse is a Director at CHS Australia, a well-­‐established corporate investigation company that operates nationally and on occasion internationally. She has built an extensive team of experienced, professional investigators who, together with a dedicated administrative team, provide clients with a trusted end product.

Lisa brings a wealth of experience to her role with over 18 years in both the legal and investigation industries. She is committed to ensuring that both the investigation process and final report is of the highest quality.

Lisa is a proactive member of the investigative services industry which sees her and her team at CHS putting on regular events and presentations of particular interest to the industry and community. Most recently CHS co-­‐sponsored a hugely successful event in Queensland featuring prominent Australian investigators and lawyers together with the US defence attorney David Rudolf (made famous in the Netflix series "The Staircase") who discussed the challenges facing our judicial systems.

Dedicated to the industry and making positive changes for the future, Lisa is a current committee member of the Association of Investigators and Security Professionals (AISP). Investigation is truly a passion for Lisa and she is an avid follower of true crime podcasts and presentations in her spare time.
---
Dr John Church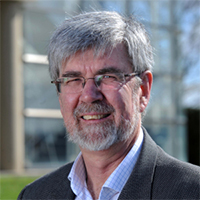 John Church is a Professor in the Climate Change Research Centre, University of New South Wales. He has published across a broad range of topics in oceanography. His area of expertise is the role of the ocean in climate, particularly anthropogenic climate change, and in understanding global and regional sea-level rise. He is the author of over 160 refereed publications, over 100 other reports and co-edited three books. He was co-convening lead author for the Chapter on Sea Level in the IPCC Third and Fifth Assessment Reports.

He was awarded the 2006 Roger Revelle Medal by the Intergovernmental Oceanographic Commission, a CSIRO Medal for Research Achievement in 2006, the 2007 Eureka Prize for Scientific Research, the 2008 AMOS R.H. Clarke Lecture, the AMOS Morton Medal in 2017 and was a joint winner of the BBVA Frontiers of Knowledge Climate Change Category Prize in 2019. He is a Fellow of the Australian Academy of Science, the Australian Academy of Technology and Engineering, the American Meteorological Society and the Australian Meteorological and Oceanographic Society.
---
André Declerck B.A., M.Psych., MAPS, FCCLP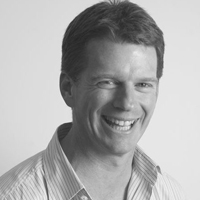 Director & Clinical Psychologist at PSYCHOLOGYWORKS | Member: APS College of Clinical Psychologists

André completed a Masters degree in Psychology in 1993. André worked in Tasmania's DHHS, Mental Health Services for over 16 years and has been in private practice for over 15 years. André is also registered on the Psychology Board of Australia list of approved supervisors for supervision of provisional and general psychologists. André is a member of the APS Clinical College and The International Association for the Study of Pain.

André is skilled in the use of both Cognitive Behavioural Therapy (CBT) and Acceptance and Commitment Therapy (ACT) to assess and treat psychological problems, including anxiety, depression, bi-polar disorder and psychotic disorders. André provides assistance to adults, adolescents and children in overcoming a range of mental health and developmental problems.

André has an interest in men's and youth health, health promotion, and early intervention
---
Michael Evans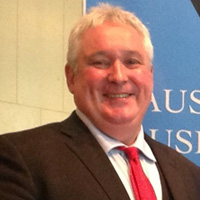 Training & Assessment Manager | Loss Adjusting, Government Fraud Control | Integrated Risk and Investigations | Australian Security Academy

Michael Evans has led an impressive career as a Loss Adjusting & Licensed Investigation Professional in his 27 years working in the Insurance industry. He established the Australian Security Academy in 2001. A Registered Training Organisation dedicated to professional development of Claims Investigation Professionals. The Academy is one of only two RTO's approved to deliver the Diploma of Loss Adjusting and most likely the one you have never heard of. Quietly and covertly in the background Mike's Company fills an Investigation training niche that is 100% industry adopted, has 20 Nationally Recognised Qualifications relevant to your work, and receives zilch Government funding.

Passionate about Animal Welfare and the Environment. The outstanding Pro Bono achievement of Mike's visionary concept of 18 years ago has allowed over 380 RSPCA Inspectors in every state and territory to receive cost free formalisation / study of Compliance Enforcement Qualifications through the Academy from Certificate IV to Diploma level.

With a total of over 11,000 graduates and 510 face to face investigation training events behind him, Mike has interacted with, and learned from successful Factual Investigators in Government, Insurance and Corporations on a global scale. Today emerging and established industry professionals are watching on average 169 hours of free Westminster System contemporary investigation and enforcement information on his Youtube Channel each month.

Now based on the Gold Coast at Sanctuary Cove, where he "is living the dream", originally from Tasmania, Mike has wealth of practical knowledge to share on his favourite Advisory success subject. Do not expect more of the same old, same old! Expect to take away from his presentation inexpensive low or no cost, easy to implement tools and strategies that will accelerate your Advisory success, and stamp your authority in the industry, regardless of your location or size of your competition. Bring your hardest questions, difficulties, problems and greatest challenges to this presentation. Be prepared to watch those melt away to insignificance before your eyes!
---
David Gilbertson QC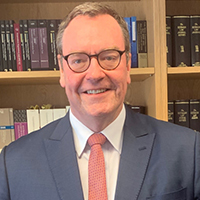 Barrister

David Gilbertson QC practises principally in commercial and media law. He has been a Silk since 2013.

Mr Gilbertson acts for both claimants and publishers in defamation matters. He acted for one of the barristers and against one of the politicians in his address at the forthcoming National Conference, Two politicians, two actors and two barristers; Defamation decisions from Joe Hockey to Geoffrey Rush. Mr Gilbertson will address the explosion in defamation damages awards following the Joe Hockey case.

Mr Gilbertson is the Deputy Chair of the Media Law Section of the Victorian Commercial Bar Association, and the Chair of Howells' List Barristers.

He was the Chairman of Eric Insurance Ltd, a motor vehicle insurer, between 2009 and 2016
---
Wendy Harris QC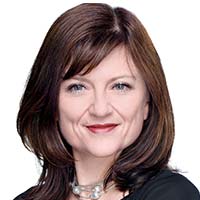 Barrister

Ms Wendy Harris QC is a barrister, who specialises in commercial law. She was admitted to the Victorian Bar in 1997 and was appointed Senior Counsel in 2010. She has served on the Bar Council since 2015 and has held the office of Senior Vice-President since 2017. Ms Harris is the immediate past-President of the Victorian Commercial Bar Association.

She has particular experience in securities class actions, banking and finance litigation, insurance and appeals. She was senior counsel for the National Australia Bank in the Royal Commission into Misconduct in the Banking, Superannuation and Financial Services Industry and frequently acts in large-scale commercial disputes, including for numerous ASX100 companies in shareholder disclosure actions.
---
Bernd G. Heinze, Esquire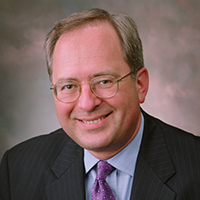 President and CEO of The Heinze Group

Bernd G. Heinze, Esquire is president and CEO of The Heinze Group (an international insurance and legal consulting enterprise), Accolade Management Services (an association management company representing non-profit, international professional trade associations), and is Executive Director of the Federation of Defense & Corporate Counsel (FDCC). He testifies as an insurance expert before US federal and state courts, Congressional and state legislators and regulators, and is requested to speak before international and domestic industry organizations, insurance professionals, rating agencies, colleges and universities on a regular basis.

Mr. Heinze's professional experience includes: Vice-President and Chief Litigation Counsel for Reliance Insurance Company; an attorney and equity trial partner with Wilson, Elser, Moskowitz, Edelman & Dicker; legislative assistant to Congressman Jack Kemp; executive assistant and deputy press secretary to Erie County (NY) Executive Edward J. Rutkowski; Executive Director of the American Association of Managing General Agents; and weekend anchor for WAVA NewsRadio in Washington, DC.

Mr. Heinze graduated with a BA in International Relations and Economics from the Canisius College (1978) in Buffalo, NY, was selected to and attended the Foreign Policy School at American University in Washington, DC and obtained his Juris Doctor degree with honors from the Temple University School of Law (1983) in Philadelphia. He is licensed to practice before the United States and Pennsylvania Supreme Courts, and the federal courts of Pennsylvania. He is also certified by all state insurance departments and the Chartered Insurance Institute in the United Kingdom, and regularly teaches continuing education courses pertaining to insurance and legal related matters across the US, London and Cambridge, UK.

He holds the highest possible peer reviewed "AV Pre-eminent Rating" for Legal Ability and Ethical Standards from Lexis Nexis/Martindale Hubbell, has been named annually as one of the "Top 100 Insurance Professionals in North America" by the Insurance Distribution Letter since 2001; is the 2012 Honoree of the Year of the NJ Surplus Lines Association, and 2018 recipient of the Freedom of London. He is a member of the Board of Governors of the Academy of Risk and Insurance Management at the St. Joseph's University in Philadelphia, PA; the Brantley Risk Insurance Center at Appalachian State University in Boone, NC; and the Maguire Risk and Insurance Management Center at Gallaudet University in Washington, DC.

He serves pro bono as General Counsel for the "Whydah Expedition," the project to recover and conserve the remains of the only documented pirate ship to sink off the coast of the eastern US in 1717.

He and his wife Martha live in suburban Philadelphia and have two daughters, Kelsey (31) and Sara (29). Mr. Heinze was the founder, president and an active firefighter with the Fire Department of Montgomery Township, PA, and is a member and Chair of the Stewardship Committee and the Outreach Team at the St. Peter's Evangelical Lutheran Church of North Wales, PA.

---
Darrell Knight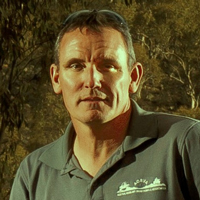 General Manager, Australasian Off Road Vehicle Association

Darrell is a founding member of QuadSafe Australia and now the General Manager of AORVA (the Australasian Off Road Vehicle Association). A body that represents Off Road Vehicle Recreation to State and Federal Government and Industry.

Darrell is a Motorcycling Australia Accredited Coach, and qualified Trainer and Assessor who has extensive experience with and specialises in Quad Bikes. His 24 year ATV career has included leading ATV expeditions in Antarctica, the Simpson Desert and Far North Queensland. He still races ATV and continues adding to an impressive list of records and championships.

In 2014 Darrell provided a trainer and assessor, and recreation perspective to the Queensland Attorney General and Qld State Coroner's Inquest into quad bike accidents. Darrell represents recreational ORV on the Queensland Office of Industrial Relations, Quad Bike - Industry Reference Group.
---
Colin Lawson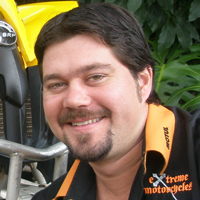 Director, Quad Safe Australia

Colin is the founding Director of Quad Safe Australia, an ATV-specific safety solutions and training service provider based out of North Queensland. Colin has been involved in the ATV industry since 2002 as a qualified small engine and light vehicle mechanic and previous owner of successful multi-brand motorcycle and ATV dealership. Colin has an extensive working knowledge of all ATV makes and models and every detail of their application in the rural and most remote areas of Australia.

As the owner of Extreme Quad Adventures, Colin operates 'trip of a lifetime' ATV and SSV guided tours from Cairns to Cape York. He also has cattle station experience contract mustering in Far North Queensland extreme and harsh conditions.

Colin is a founding member of the Far North Queensland Quadriders' Association and has an impressive list of ATV racing results from Australia's toughest endurance races as a past member of the factory-supported Can-Am X Team.

In March 2016, Colin was invited to join the Queensland Office of Industrial Relations, Quad Bike - Industry Reference Group for his vast experience in quad bike operations, recreation, tourism, training, safety product design and application, Farming Sector and rural operator service delivery and communications.
---
Bill Madden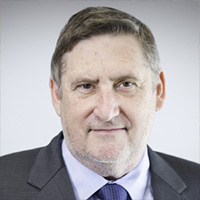 Special Counsel | Carrol & O'Dea Lawyers

Bill Madden is a lawyer specialising in medical litigation and intentional torts with Carroll & O'Dea Lawyers. He is a Fellow of the Australian Academy of Law and holds accreditation as a Mediator through the Law Society of New South Wales.

In addition to his private practice, Bill has adjunct roles at Western Sydney University (Law + Medical schools), Queensland University of Technology (Australian Centre for Health Law Research) and the University of Melbourne (Melbourne Law Masters).

Bill writes a blog on health and medical law issues at Bill Maddens Website and by the time of this conference should have released a new book on child abuse litigation, published by Lexis Nexis.

---
Dr Kirsten McKillop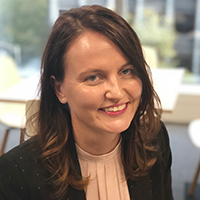 Manager Automated Vehicles | National Transport Commission

Dr Kirsten McKillop is a law reform and legal research expert with many years' experience on high profile reviews and reforms of legislation. Kirsten manages the National Transport Commission's work to develop laws and regulations to support the introduction of automated vehicles into Australia. As the Manager Automated Vehicles, she presents regularly to industry groups on the National Transport Commission's program. She works closely with her international colleagues to ensure a consistent approach across the globe, including representing the National Transport Commission at the United Nations Global Forum for Road Traffic Safety (WP.1) in Geneva. Her previous roles have included two major law reform references at the Victorian Law Reform Commission, and legal policy roles at Departments of Justice in New Zealand, Queensland and the Northern Territory.

Kirsten has a PhD in comparative law. She is admitted as a barrister and solicitor of the High Court of New Zealand, and as a lawyer in the Supreme Court of the Northern Territory in Australia.

---
Shannen de la Motte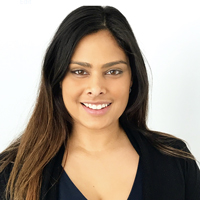 Executive Assistant to General Counsel | AIG Australia Limited

Since being admitted to practice in 2017 she has taken up the roles of Junior Legal Counsel and most recently Company Secretary. In 2018 she represented AIG Australia Limited at the UN Women Trek for Rights in which she raised funds for marginalised women in Nepal.

In addition to her work in the corporate and insurance environment, she also undertakes volunteer work for animal law organisations.

---
Dr David Newth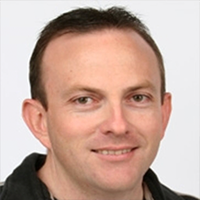 Principal Research Scientist and Team Leader of Global and National Carbon Assessments in the CSIRO's Climate Science Centre

His research focuses on exploring pathways to manage global environmental challenges, including the transition to a low carbon economy.

David's team focuses on the development of integrated assessment models to study the complex interactions between drivers of global environmental, economic and social change.

He has worked with various Australian, New Zealand and US government departments, national laboratories, the World Bank and OECD.

---
Nola Pearce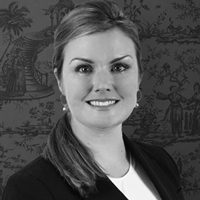 Nola has nearly 20 years' experience in handling civil claims and disciplinary inquiries involving high-level professionals and their insurers or defence unions. Nola has represented the interests of those professionals in the civil Courts and Tribunals of most State, Territory and Commonwealth jurisdictions, including various disciplinary tribunals, professional bodies, commissions of inquiry and coronial inquests. In addition to this professional space, Nola also specialises in contractual and consumer law disputes, insurance, negligence, administrative law, and commissions of inquiry.

Before being called to the Bar, Nola was special counsel in the Brisbane office of a mid-tier firm, where she acted for barristers, judges, solicitors and a range of medical, financial services and construction professionals in defence of matters involving allegations of professional negligence, breach of contract or statute, consumer law issues, disciplinary/conduct breaches, and fraud. She is the immediate past Chair of the Queensland Law Society's Professional Ethics Committee, and a contributing author to the QLS's first edition commentary to the Australian Solicitors' Conduct Rules.

---
Dr Shane Richardson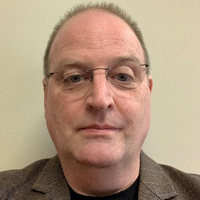 Principal Forensic Engineer (Managing Director)

Shane has conducted well in excess of 1000 vehicle collision, industrial/mining incident, mechanical failure investigations and human factor investigations of (pedestrian, All-Terrain vehicles, motorbikes, passenger vehicles, trucks, trains, trams, cranes, boats and Military Vehicles), equipment (children's toys to ship loaders), mining equipment (surface and underground), Police equipment, military equipment (personnel protective vests to large calibre weapon mounts, vehicle testing and development), Ballistics (internal, external and impact), vehicle mounted data recorders and human factors (sporting venues, lifting and manual handling). He has provided expert evidence in the Supreme, County, Magistrate and Coronial Courts related to collisions and incidents investigated.

Shane is a Mechanical Engineer with 23 years' experience in applying systems engineering methods to the procurement, specifications, development and design of automotive, military and mechanical systems and workplace safety for the Australian Army. Shane was posted to the Royal Military College during 1991 and completed a Master of Science degree focusing on vehicle dynamics (suspension and handling). From 1995 to 1998 Shane led the Land Engineering Agency project team which investigated, analysed, developed, tested and specified safety systems for the Australian Army's fleet of General Service Vehicles. This work initiated Shane's PhD studies at Monash University. Shane's work, studies (Graduate, Master and PhD), courses at Texas A&M, University of North Florida Society of Automotive Engineers, VDO Kienzle and DSD, and presentations and attendance at national and international conferences have resulted in a focused understanding on human and object impacts. Shane has utilised computer modelling simulations (Finite Element Analysis, MADYMO, HVE and PC-Crash) to examine collisions, failures and to develop solutions to safety problems.
---
Kristi Riedel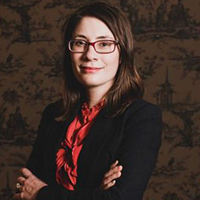 Barrister | Level Twenty Seven Chambers

Since beginning her practice as a general commercial barrister, Kristi has accrued a portfolio of high calibre work acting for local and international insurers and their insureds. She also has extensive experience acting for both plaintiffs and institutions in historical child abuse claims. Kristi has appeared led and unled in state and federal courts, tribunals and coronial inquests.

Prior to joining the Bar, Kristi practiced as a Senior Associate at a national law firm in the area of insurance law, meaning that she has full appreciation of the complexities associated with matter management. Clients appreciate her ability to draw from her commercial law experience to strategically guide matters as well as her diligence and approachability.
---
Chris Rodd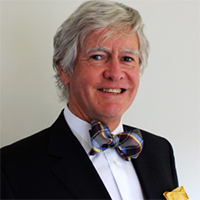 Professional Mediator

Chris spent nearly 28 years with CU, CGU and IAG before retiring in 2016. His many rolls included national Claims Manager, Technical Counsel, Head of CGU Dispute Resolution Department while teaching part time at Monash Uni Law Faculty for a numbers of years concurrently with his IAG position.

He now works as a professional mediator focussing on insurance related disputes.

Chris is Australia's representative on the AIDA Presidential Council, A Vice President of AIDA and member of the Executive, Chair of the AIDA Dispute Resolution Working Party and a regular and active contributor on the AIDA Climate Change and Catastrophe Working Party.

He is also the Deputy Chair of the international section of the US based organisation, the FDCC (Federation of Defence and Corporate Counsel) Awardee of the AILA Insurance Law Prize in 2013 , in 2018 he was awarded an OAM for his contribution to Insurance and insurance law.
---
Henry Silvester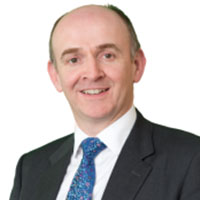 Principal | Barry.Nilsson

Henry Silvester has more than 25 years' experience in the legal and insurance industries, including 13 years as a barrister acting in both plaintiff and defendant cases.

You'd think he'd be too old for driverless vehicles but he has a significant interest so they can take him to bingo when he can no longer drive! He has helped insurers and government with the best approach to the challenges of driverless vehicles.

Henry specialises in complex CTP claims. His expertise include cases where the liability, medical and economic loss evidence is complicated, including catastrophic claims. Of particular interest are low impact collisions and causation of injury.
---
Joel Speldwindle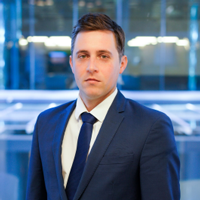 Joel graduated from the University of Notre Dame with a Bachelor of Laws with Honours in 2017, undertaking a thesis which considered the demographic backgrounds of lawyers as a predictive factor in their position within the legal profession. Following this he gained experience in family, criminal and insolvency law before settling insurance with Wotton + Kearney.

As the son of Mental Health Nurse, Joel is fascinated by legal implications of Mental Health Issues for both individuals and corporations. Joel also maintains a strong interest in sporting law, and given his passion for Mixed Martial Arts, concussion.

Outside of work, Joel plays amateur soccer and very amateur guitar
---
Hubert Wajszel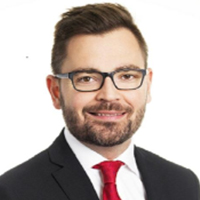 Principal | Barry.Nilsson

HHubert is a principal in Barry.Nilsson.'s national Insurance and Health group and is based in the Melbourne office.

With over 18 years worth of legal experience, Hubert specialises in professional indemnity insurance with a particular focus on construction professionals. He regularly acts for construction professionals and their insurers, in litigated and unlitigated claims of varying size and complexity, including claims against building surveyors, architects, and fire engineers.

Hubert regularly provides risk management advice, including undertaking reviews of contract documents and policy wordings.

Hubert is a regular commentator and thought leader on the cladding crises and its affect on the construction and insurance industries. Hubert was recently interviewed by ABC and SBS Radio and has commented on this topic in a number of leading Australian newspapers.

Copyright AILA 2020